ScratchJr - coding for the little ones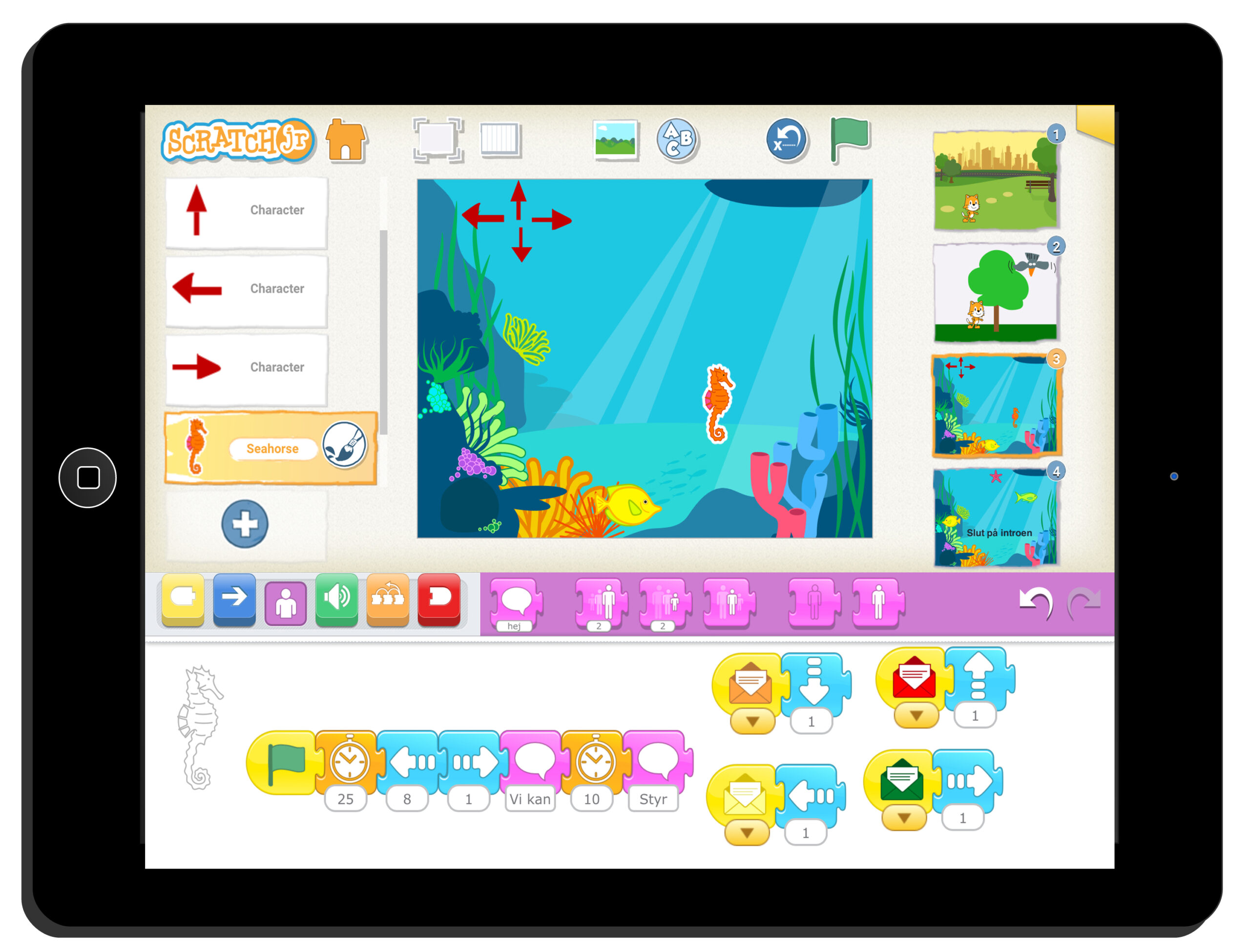 ScratchJr is a free app for kids who want to do something creative on iPad, other tablets or Chromebooks. 
The app is a simplification of Scratch and is meant for small children who can not read yet or maybe has a fear of technology. They can make their own cartoon or game with ScratchJr. The kids can find figures and backgrounds from the library or drawn them their selves. They can also take a photo and use it in their project. And they can also record sounds.

In the app you find a guide for how to use ScratchJr and examples of projects.

When kids play with ScratchJr they also get an introduction to programming. The kids learn to solve problems, plan projects and to express them selves with technology.
Demo - in Danish - English version coming soon
Get the free version for the right device.
ScratchJr is developed by
Read more about ScratchJr on the official website: scratchjr.org