Last year I taught our four 2nd grade classes on how to "build and code a fairy tale". Before the visit at my school library the classes had worked with fairy tales in Danish and they had written one of their own. So they were well prepared. This course took 2 x 45 minutes to complete.

We used 8 sets of LEGO Duplo Storytales and 8 iPads with the free app ScratchJr installed.
The pupils were divided into groups of 3 children each.
The teaching course is explained in the video and with more details below the video.
See a video from one of the classes
The video is in Danish but you should be able to choose captions of your preferred language – if not, go to see the video on Youtube, choose automatic translation and  you should be able to read the captions.
First I read two well known fairy tales aloud for the class. Then each group would secretly choose a scene from one of the tales and build it in LEGO Duplo. And then the rest of the class should guess which fairy tale the scene was from and where in the story.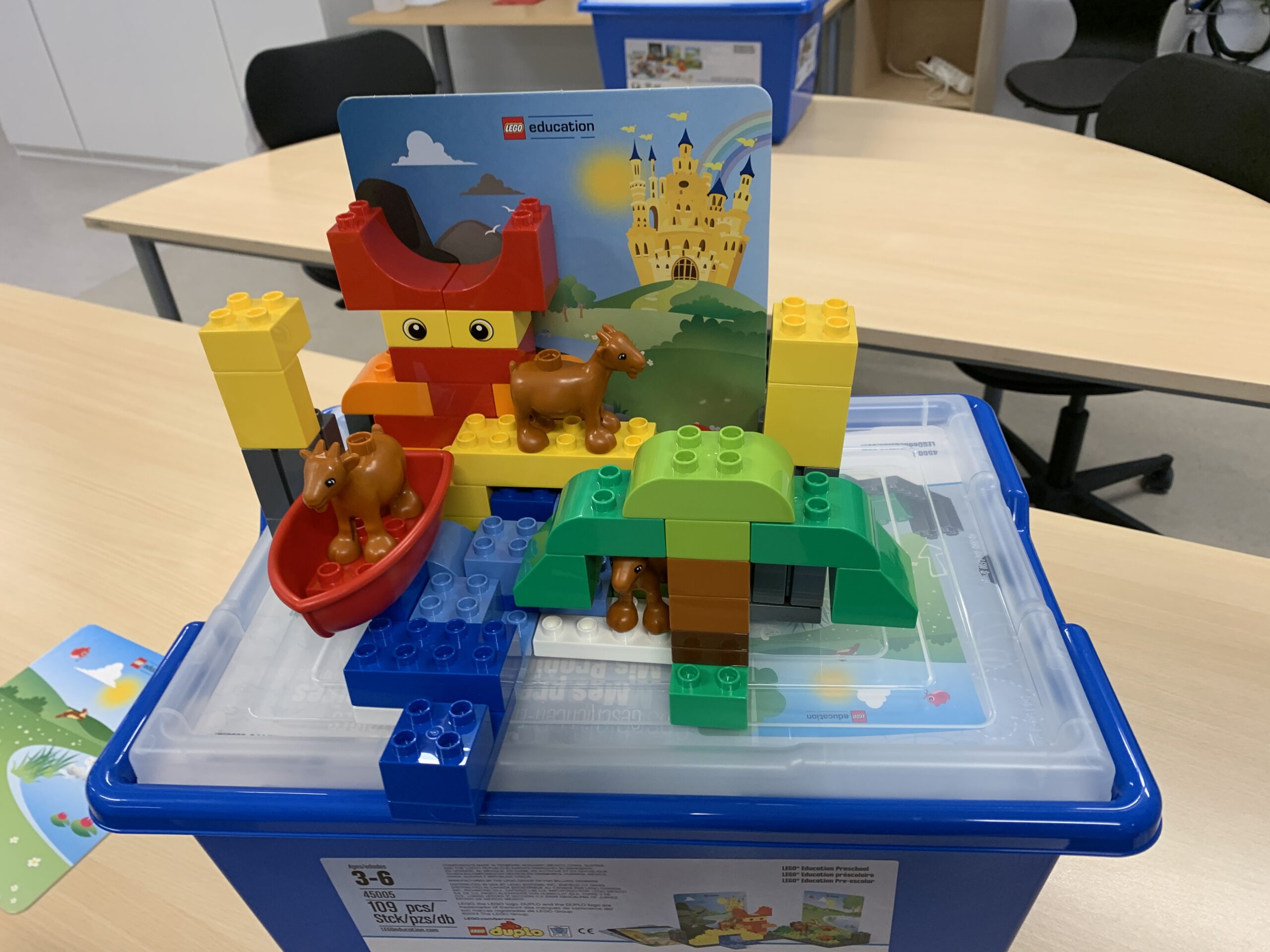 Can you guess which fairy tale this scene is from?
Example of the first task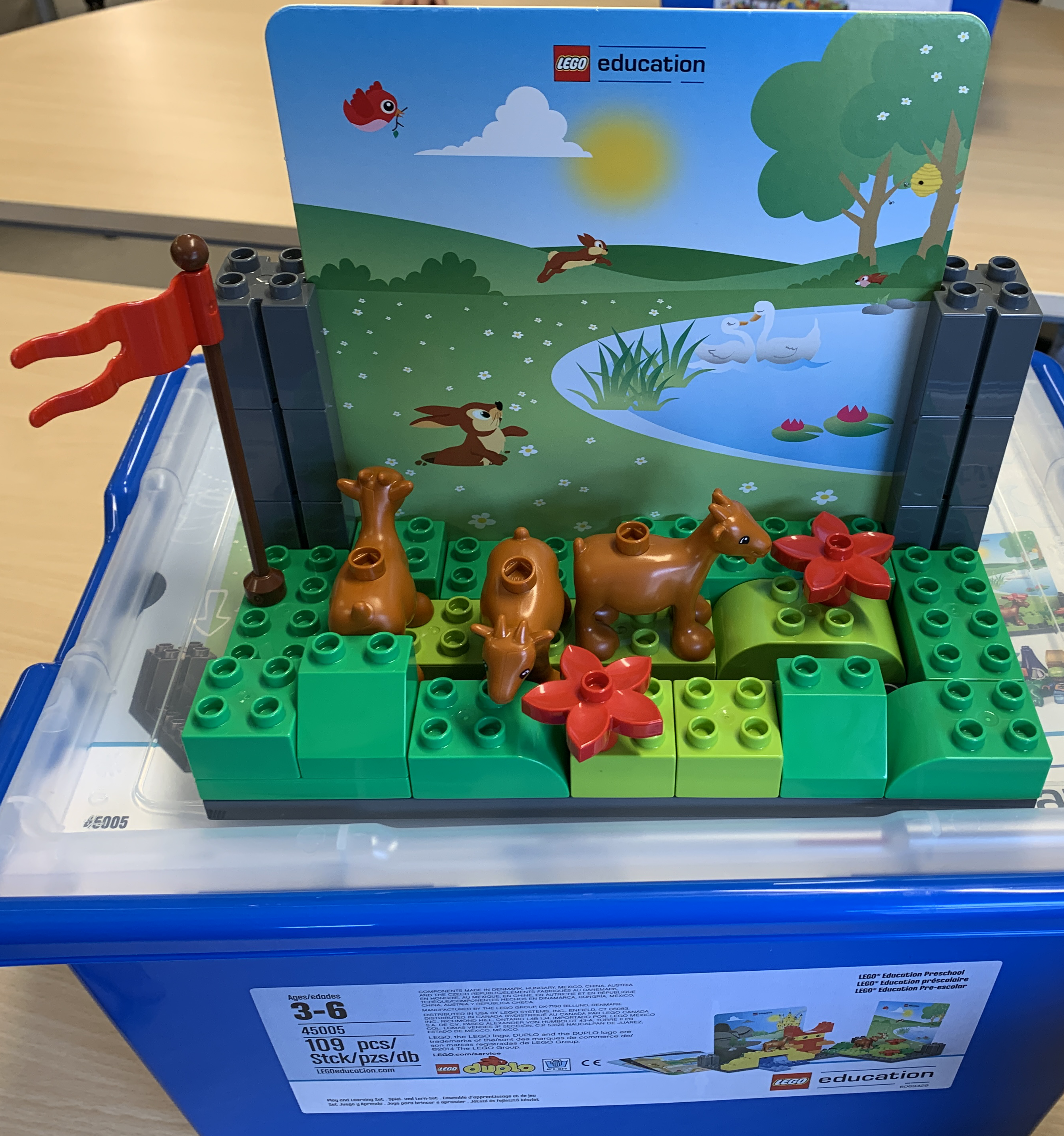 Same fairy tale - new scene
Another example
After that the groups would build their own fairy tale with 3 scenes (the beginning – the middle of the story – the ending or peace – danger – peace) in LEGO Duplo and with printed backgrounds from ScratchJr. And then I took pictures of their story for the last part.
In the last part the groups would transform their fairy tale into a cartoon with ScratchJr. 
The first scene should consist of the title and their names
Scene 2-4 was the story
Then they would choose a main character for their fairy tale which should be a part of all the scenes. And other actors from the library in ScratchJr.
Tips and tricks to this course
In the upcoming school year I will do this course again for our new 2nd graders. It will be expand to 3 x 45 minutes. 
Almost all the groups chose the crocodile for their story and unfortunately there is no crocodile (yet) in the built-in-library in ScratchJr. And the pupils had some trouble understanding that the main character should be on all scenes. 
So in version 2 we will also use printed sprites from ScratchJr – three of the same kind – together with special made 3D printed holders for the sprites on the Duplo plate.
It will look something like this:
I will let you know how it goes the second time.
LEGO® is a trademark that belongs to the LEGO Koncern, who is not sponsoring, authorizing or approving this course.